Interior design course - basic
Inredningsakademin – The Interior Design Academy of Scandinavia organizes modern courses (basic and continuation) to become a Certified Interior Designer. The training focuses on you to be able to have a job and income as an Interior Designer after graduation. No prerequisites, only an interest in interior design.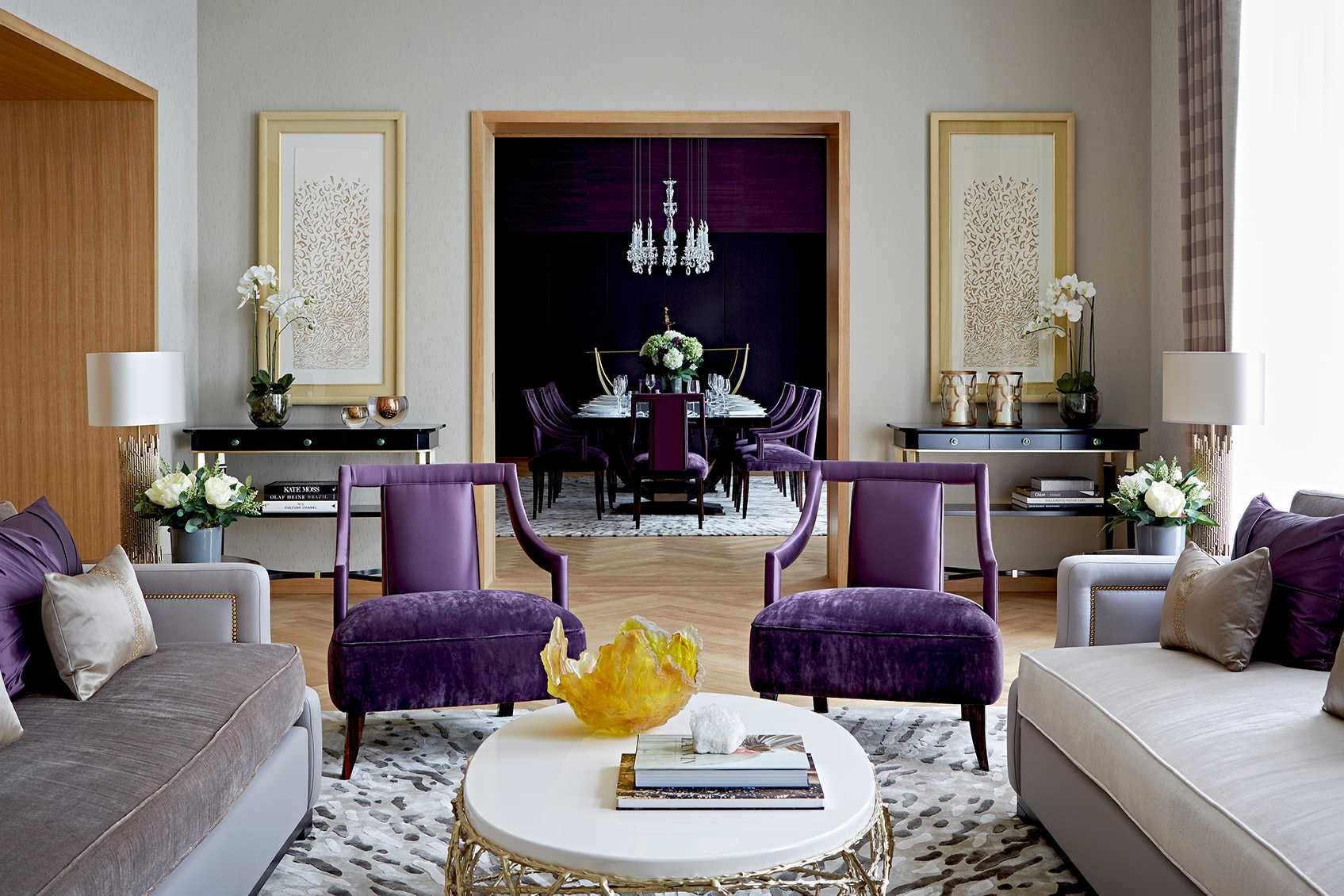 If you study the basic course you will learn the theoretical basis for creating attractive environments. The basic course also contains assignments that will be corrected and annotated by the programs teachers. If you choose to also study the continuation course you will have the opportunity to be examined as a Certified Interior Designer. You decide when you start the course and the study pace.
---
The Course Portal
You will get access to our Course Portal with recorded lectures where you will meet our teachers with different specialties. You will access the study material through speech screen recorded lectures in PowerPoint.

You also have access to the Course Portal when it is time to do exercises and assignments submitted for review by our staff who will give you feedback. You can also check your knowledge by answering a quiz.

In the Course Portal, there is a community where you can discuss and ask other students about the different phases of the course and also get support from our staff.

The Lecturers
The lecturers are experienced professionals:

Interior Designer, Homestylist, Realtor, MBA property manager, 3D animator, Photographer, Feng-shui consultant, Lighting Expert, Florist and Colour Expert.
Before you start
No experience is required but it is good if you have some computer experience.
Support
Through the entire course you will get all the support you need. In the Course Portal you will find a chat service and you can also send an email to our supportteam concerning your questions.


Examination
Approved task for the certification. Our goal is that you after the certification will to be able to handle all types of interior design projects of any scale.
---
The course covers many topics and you will after graduation have opportunities for many different kinds of Interior Jobs:

Employee at an interior design company




Self-employed with various types of private and commercial assignments




Work in an interior decorating or furniture shop




Kitchen Advisor




Specialist in a restaurant consulting firm




Interior Designer in a construction- or real estate company




Interior Designers in a department shop




Decorator in a shop selling textiles




Home styling Advisor




3D drafters in a bathroom shop




The list can be much longer, but these are some examples.



Our courses have a strong focus on you to work as an interior designer after graduation. Most of our students get jobs soon after graduation.

Some examples of countries where "our" Interior Designers work in today:

Sweden

United Arab Emirates

Switzerland

Finland

South Africa

The United States

Spain

England
Some graduated students say:
I was training to learn more about both styling and work as an interior designer. I learned a lot that I even now in retrospect is very useful both in my personal life and at work. Thanks to the training I have among others I found work at Hemtex this summer and I really enjoy it, then I am free from my studies at the university.
As we are also busy with renovating our apartment is also easy to think back to training and remembering what one would think of different situations. I'm glad I took this course it has given me a lot/Jonna Skoog
I am pleased with the program, I thought it was both serious, fun, challenging and covered the areas that need to be in the interior design industry. I have recommended the program to several people/Sanna Bergfors
I have had great use of it for training, which is very funny. I work in sales at IKEA. I have worked at the company since autumn 2016. Give advice and sell furniture and home furnishings to customers is something I feel very good with/Jessica Karlsson
CURRICULUM
Introduction

Welcome!

Support

Forum

What is good design?

Interior Designer definition

Interior Designer characteristics

The Interior Designprocess

Interior Design private and commercial

Checklist at customer meetings

Interior Design of housing – Assignment
Planning schedule
Interior Design Professions
Interior Design of kitchens- Assignment
Colouring
Plans in 2D and 3D
Scale and proportions
Design history
Building history
Design of outdoor environments – Assignment
Lighting
Human Dimensions
Ergonomics
Projects
Interior Design of a bathroom- Assignment
3D animation introduction
Create a room in 3D
Create more rooms in 3D
Conclusion
Faced continuation
---
You who are passionate to work as an Interior Designer. No experience necessary. After completing the basic- and the continuation course and your final assignment you will receive a certificate as a Certified Interior Designer. You can work professionally as an employee or self-employed and operate all types of Interior Projects.
After self-study, completed assignments and passed certification statement on the continuation course gives you the certificate of title Certified Interior Designer.
Course fee is 8500 SEK (825 €) incl. VAT. Payment of invoice in advance that will be sent by email to you. The course fee includes: Access to all the lectures in the Course Portal. Exercises and assignments and continuous support by email and in the Course Portal.
Application and registration
Send an email to:

Including:
Name of the course

Your name

Email address

Date of birth

Country